180 Abrams Mountain, Islesboro, Maine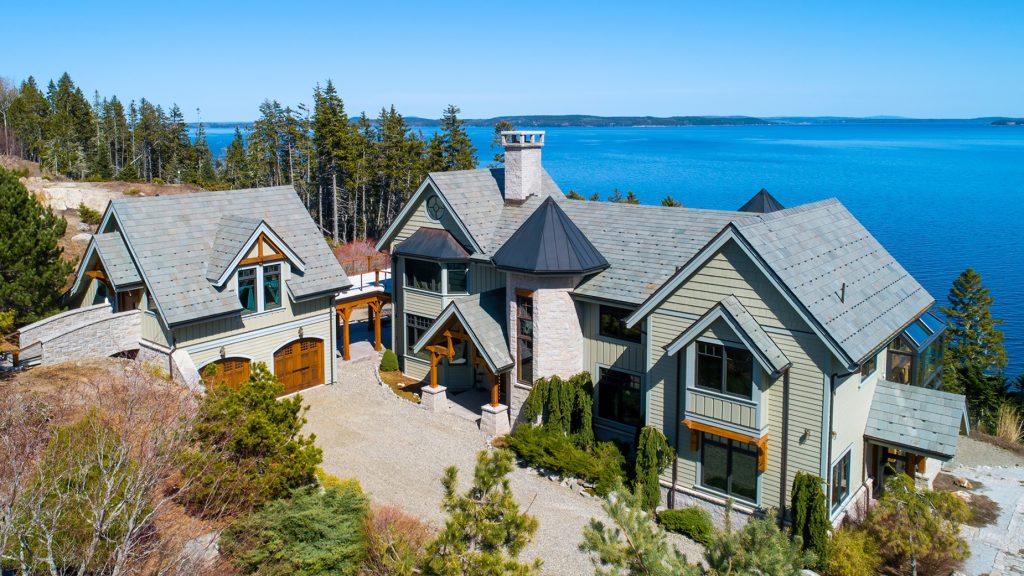 SOLD!  Previously featured in Portland Press Herald & Boston.com, this masterpiece of architectural and landscape design is set on very private 16 acres with 1,000 feet of bold ocean frontage.  Built with loving care and enthusiasm, the estate took over 10 years and a reported $17 million to complete, furnished with antiques and fine art from around the world.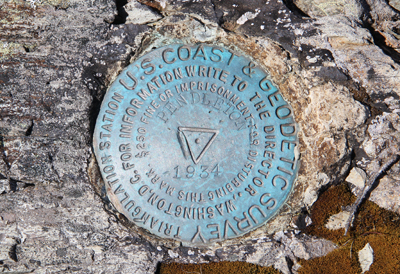 Set on a cliff with a 180 degree view of Penobscot Bay, you have unobstructed view of the islands off the coast. Even Cadillac Mountain on MDI can be seen to the East. The US Geodetic Survey set a marker here where they mapped the coastline.
Inside the 4 bedroom, 4 bath post & beam home is a symphony of wood including Red & White Oak, Mahogany floors and accents of Brazilian Cherry, Purple Heart & Ebony. As you enter, your eyes are drawn up 3 floors to the curved upper floors, reminiscent of decks of the iconic 1930's ocean liners. The hand crafted stairs are outfitted with bronze posts, mahogany handrails & stainless steel safety lines like a classic yacht. Venture down the spiral staircase to the sitting room adjacent to the wine cellar. Or the granite encased stairway lit by an antique Fresnel lens which leads to submarine doors from Bath Iron Boatyard.
Abrams Mountain is located on Islesboro, a renowned island off of the coast of Maine, and a retreat for various celebrities such as John Travolta and Kirstie Alley. A charming, historic place where you will feel at home and there are ample opportunities to walk or bike the area. Abrams is just 3 hours from Portland or 4 ½ hours from Boston, including the enjoyable 20 minute ferry ride from Lincolnville! If you have access to a private plane there is even an airport for convenient access.
The estate is being sold fully furnished and with an impressive assortment of fine art & antiques including 2 restored, antique Steinway pianos. The property has a large full house generator for plenty of reserve power. The island is also ahead of most places in Maine by providing Gigabit internet access. The Internet speed at this location is approximately 900MB!